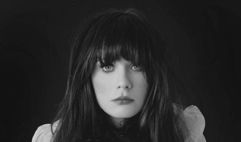 Twenty, sure, but not completely alive; not quite yet.

I'm just someone who feels things a bit too intensely for her own good and who "gives love away like it's extra change, hoping that it'll end up in his pocket". I clearly also enjoy quoting Taylor Swift songs.

I think I felt the need to include that because, as much as I hate to admit it, my heart is probably the least rational entity in the entire universe. As much as I tell myself I'll be more careful the next time around, a huge blind spot appears as soon as "next time around" comes along.

Anyway, issues of the heart aside, I guess you should know that I'm in my first year at Law School, so expect rants, zombie-like self-portraits, and nerdy lawyer jokes.

I have a lot to say but I guess that's why this blog exists. Enjoy or smth Idk
"You don't need water to feel like you're drowning, do you?"